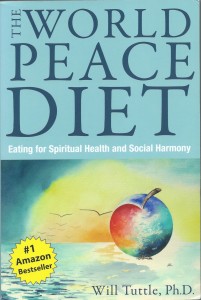 The World Peace Diet: An idea whose time has come…
The missing book that illuminates the hidden core of our culture and helps us understand…
The World Peace Diet, which became a #1 Amazon best-seller in March, 2010, offers a compelling and liberating new understanding of our food and our culture. It has been called one of the most important books of the 21st century: the foundation of a new society based on the truth of the interconnectedness of all life. It is the first book to make explicit the invisible connections between our culture, our food, and the source of our broad range of problems—and the way to a positive transformation in our individual and collective lives.
Now translated and published in over a dozen languages, The World Peace Diet is available through online retailers & local bookstores. Whenordered from this website, books are signed by author Dr. Will Tuttle & include a free CD by the author, and also include "Intuitive Cooking" by Madeleine Tuttle.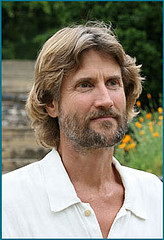 Dr. Will Tuttle is an award-winning speaker, educator, author, and musician. A vegan since 1980, his writings, music, and presentations focus on compassion, creativity, intuition, and the intersectionality of social justice, animal liberation, and environmental, health, spiritual, and peace issues.
On this website, you can find out more about Dr. Tuttle's book, The World Peace Diet, about his writings and teachings promoting compassion and justice for nonhuman animals, and there are also links to his original piano music, his seminars and retreats on developing intuition, altruism, and meditative equanimity, and about the individualized music and art portraits he does with his spouse Madeleine.
Dr. Tuttle offers lecture presentations, workshops, and trainingsinternationally on The World Peace Diet, veganism, spirituality, effective activism, meditation, and intuition development.
See the Tour Schedule for details of upcoming events.